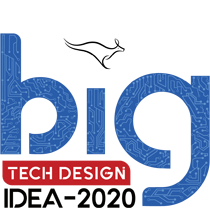 Over the course of almost five decades, V-Guard has diligently cultivated a remarkable standing and brand recognition. In the year 1977, a period characterized by high-priced refrigerators and their susceptibility to the detrimental effects of frequent power disruptions and voltage instabilities, V-Guard conceived and launched the revolutionary V-Guard stabilizer. This pioneering solution not only safeguarded millions of refrigeration units from premature malfunctions and shielded consumers from substantial financial burdens but also secured unwavering trust as a symbol of exceptional reliability.
Since then, V-Guard has continued to thrive, expanding its influence to encompass an impressive array of 17+ appliance and gadget categories. In a manner consistent with its strategy for the stabilizer,
V-Guard devotes substantial time and effort towards comprehending human needs and understanding the challenges and pleasures linked to ever-changing lifestyles. This commitment fuels V-Guard's drive for innovation and continuous improvement, ultimately aiming to create a better tomorrow for households.
The first two decades of the 21st century have witnessed rapid transformations and the emergence of new aspirations. The increasingly fast-paced nature of life has elevated the value of time and made multitasking an essential survival skill. Looking ahead, we anticipate significant changes in kitchen spaces, driven by a newfound emphasis on health, hygiene, and the ability to cater to diverse culinary preferences. All of this will unfold while acknowledging the perpetual constraints of time.
As we embark on the V-Guard Big Idea 2023, our theme for this edition is "The hygienic, multi-tasking, intuitive kitchen."
Last date for registering & sharing payment confirmation has been extended till August 15th, 11:59 PM
Registration Closed