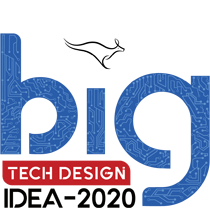 V-Guard articulates its Brand Purpose / Vision as "Bringing home a better tomorrow".
It believes this can only be achieved by a deep understanding of consumers, their pains, pleasures and aspirations which helps it to challenge benchmarks in every category it operates in. It also gives V-Guard insights into pioneering categories that hitherto did not exist or were in their nascent stage of evolution. Like it did with the stabilizer in 1977. It is a Brand that thinks and does not just manufacture and market.
The aspirations of a "better tomorrow" are the aspirations of young India. Every year it invites bright young minds to partner V-Guard in this endeavor by Ideas on Business Models and Product Engineering that can "Bring home a better tomorrow" for future generations.
The World has not been challenged like it has been in the last couple of years. V-Guard believes that this is the time to think about The Next Big Leap, in the way business is conducted and how products are imagined, engineered and produced.
The theme for V-Guard Big Idea 2022 is "The Next Big Leap"
Register Now!!
Last date for registration is 1st October 2022.