Trust Meets Affordability
Because the access to pure water is more than a wish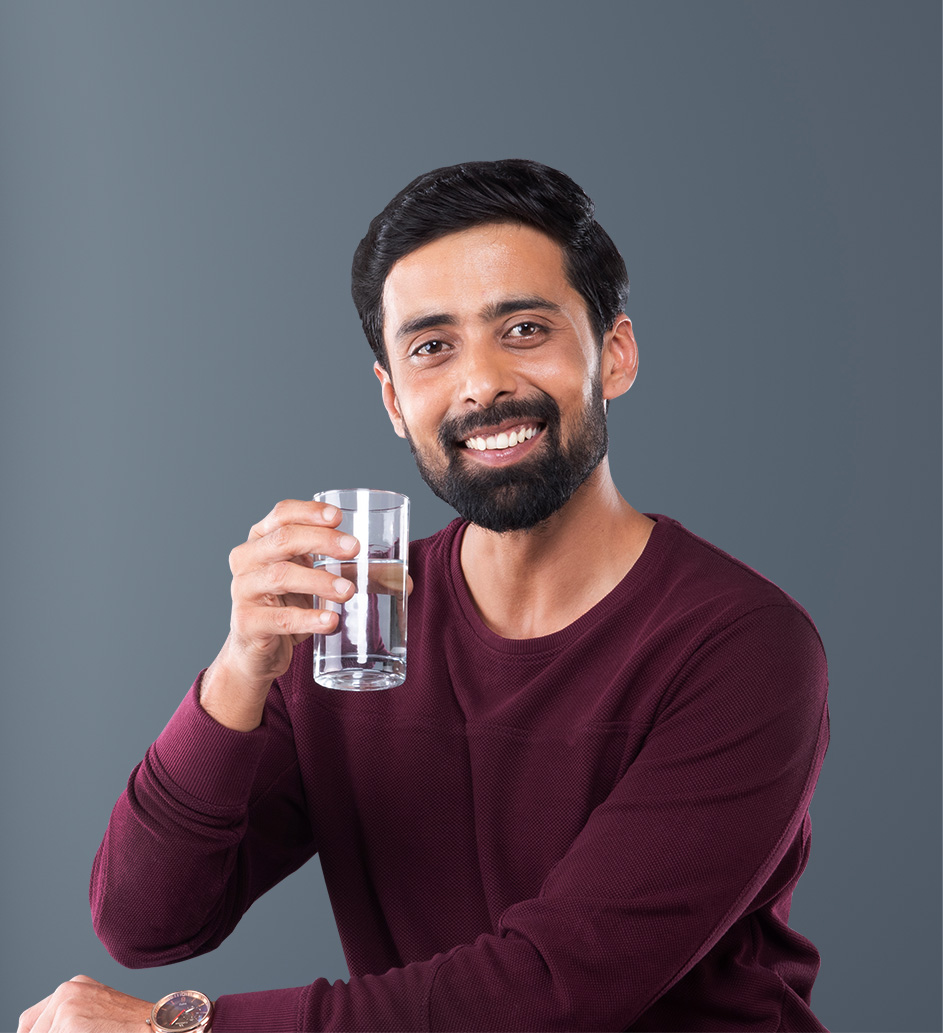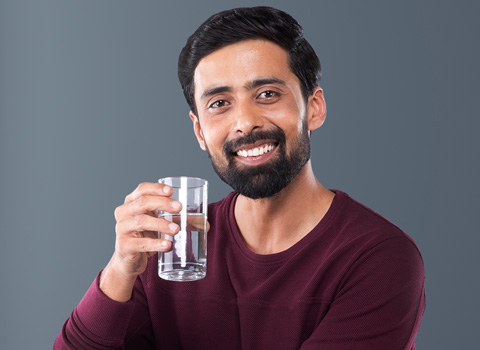 Runs Longer with Less Maintenance
Our innate understanding and decades-old experience of Indian conditions have led us to design a water purifier perfectly suited for them. Each filter is precisely engineered to effectively combat the harsh impurities quite common to Indian water and deliver long-lasting performance. An intelligent design with a strong pre-treatment stage protects the sensitive RO membrane – so that it functions smoothly for a longer period, with the least maintenance. Supporting it is our one-of-its-kind pre-emptive maintenance service plan that ensures timely health checks of the machine without you having to worry about it. The Result: - A product that not only runs efficiently but longer too with much fewer maintenance expenses.
Robust and Long-Lasting Filters

Intelligent Design
Protects RO Membrane

Pre-Emptive Maintenance
Service Enhances Life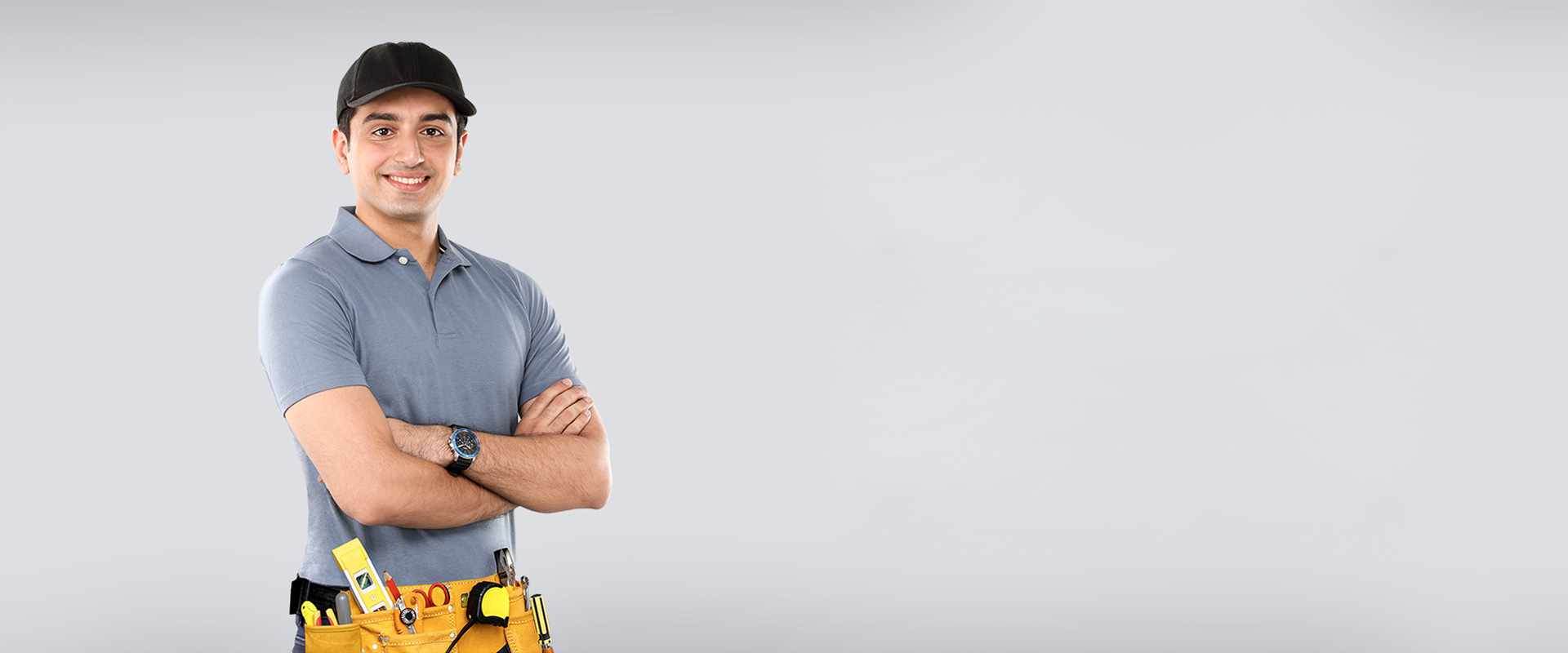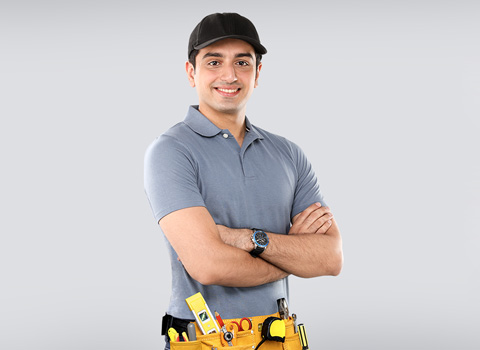 3 External PRE-Filters In A Year Absolutely FREE*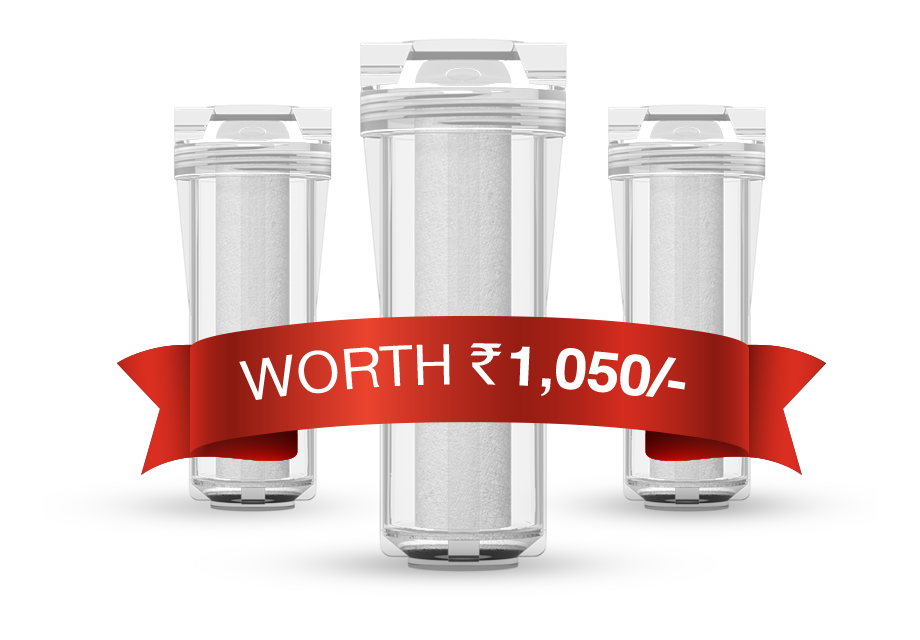 Pre-filter with its large dirt holding capacity reduces turbidity protects the sensitive RO membrane & enhances water purifier's life
*First Pre-Filter is provided with the purchase of the purifier, while the 2nd & 3rd Pre-Filters are provided at 5th and 11th month from the date of installation
Offer Applicable On All V-Guard Water Purifiers
True One Year Comprehensive Warranty
Free Benefits Worth ₹ 1,400/- and Risk Coverage Up To ₹
8,695
/-*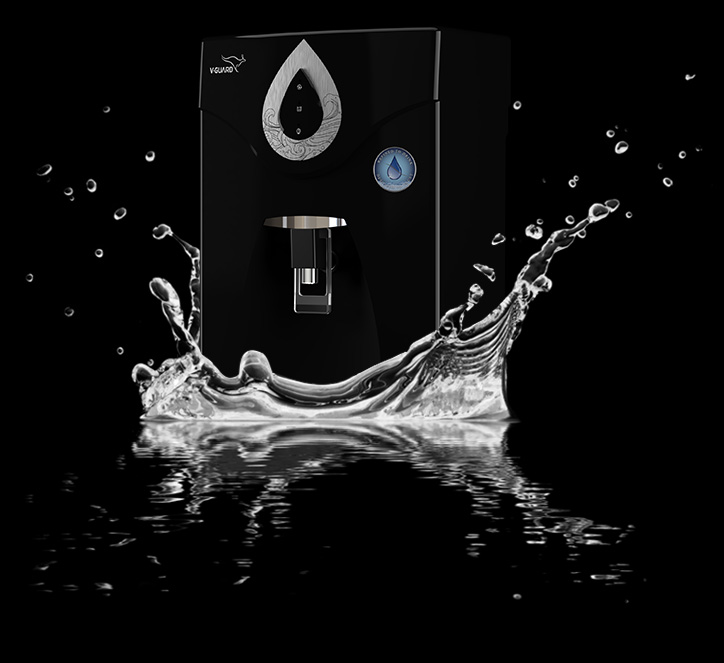 Enjoy the superior V-Guard care and experience total peace of mind as every V-Guard water purifier comes with a free one-year comprehensive warranty. Its host of benefits makes sure that your maintenance spends are bare minimum and any unexpected repair expense is not a surprise to you. What's more, you need not worry about tracking the service intervals as we proactively reach out to you when they are due.

2 Pre-Emptive Maintenance Services with Complete Health Check Worth ₹ 700/-

No Additional Charges for Service Visits Worth ₹ 350/- per visit (In case of any failure or repair assistance)

Covers Filters, RO Membrane and Electrical Parts Worth ₹
8,345
/-*

Free Re-Installation and Replacement of 2 Pre-Filters Worth ₹ 1,050/-
*Benefits value may vary as per the selected product's configuration.
Making Your Investment Truly Worth It
First Year [Free Benefits & Warranty Coverage]

Benefits Worth ₹ 2,100

1 Free Installation (A)

₹ 350

3 External Pre-Filter* (B)

₹ 1,050

2 Pre-Emptive Maintenance Services (C)

₹ 700

You Receive Direct Benefits Worth (A+B+C)
₹ 2,100
1 Free Re-Installation (D)

₹ 350

Covers RO Membrane, Filters & Electric Components (E)
₹

8,345

No Additional Charges For Service Visits Worth ₹ 350 per visit (In case of any failure or repair assistance)
You Receive Risk Coverage Worth (D+E)
₹

8,695

*First Pre-Filter is provided with the purchase of the purifier, while the 2nd & 3rd Pre-Filters are provided at 5th and 11th month from the date of installation.

Second Year Onwards[Comprehensive AMC Coverage]

EXTRA COVERAGE WORTH

₹

5,745

/ YEAR​

Cost of One Year Comprehensive Maintenance & Coverage (A)
₹

9,745​

2 Pre-Emptive Maintenance Services

₹ 700

Free Replacement of 2 Pre-Filters

₹ 700

Covers RO Membrane, Filters & Electric Components
₹

8,345

No Additional Charges For Service Visits Worth ₹ 350 per visit ​ (In case of any failure or repair assistance)
With

V-Guard

Comprehensive AMC Plan You Pay Only (B)
₹ 4,000
Hence You Get Extra Coverage Worth (A-B)
₹

5,745

​