ZENORA RO + UV + MB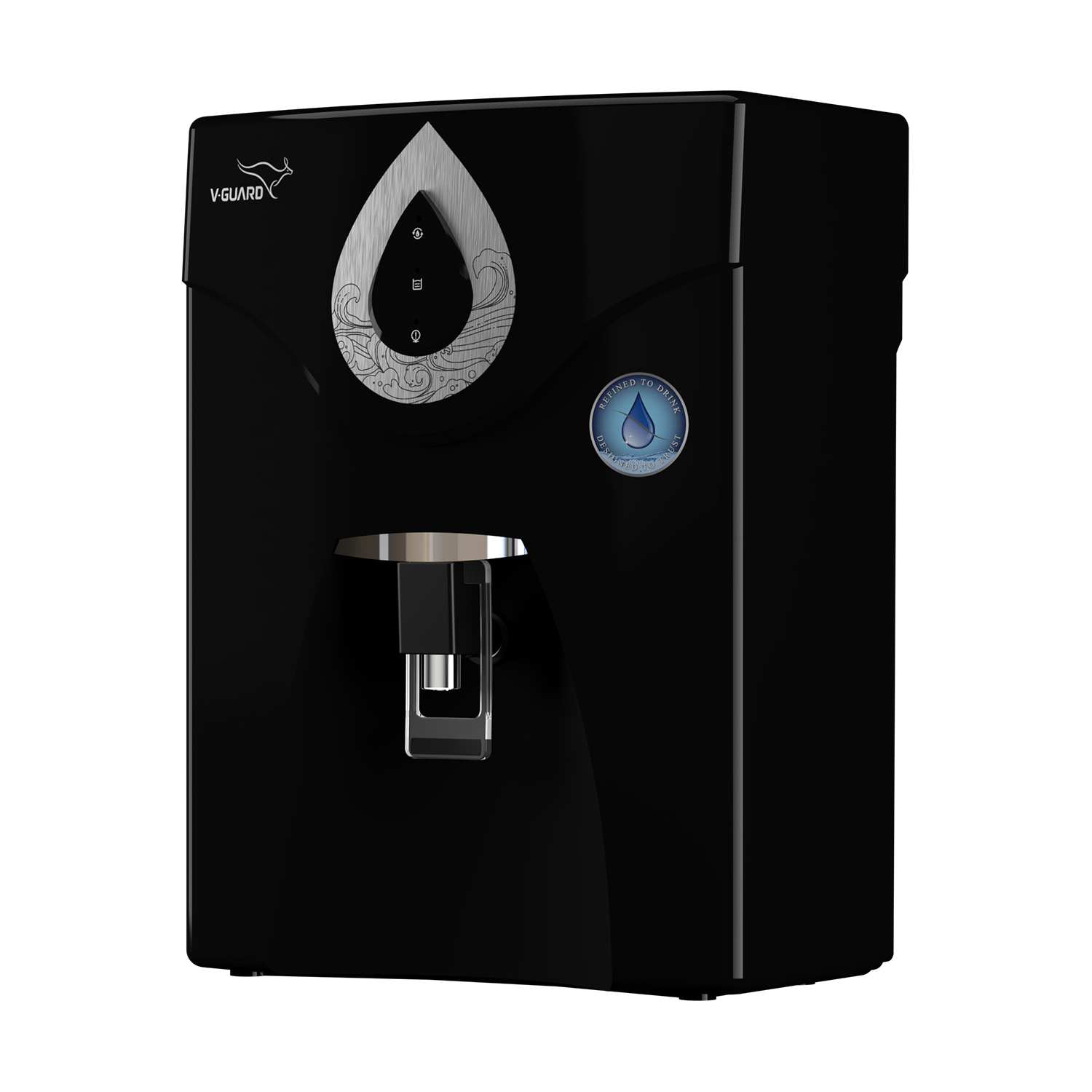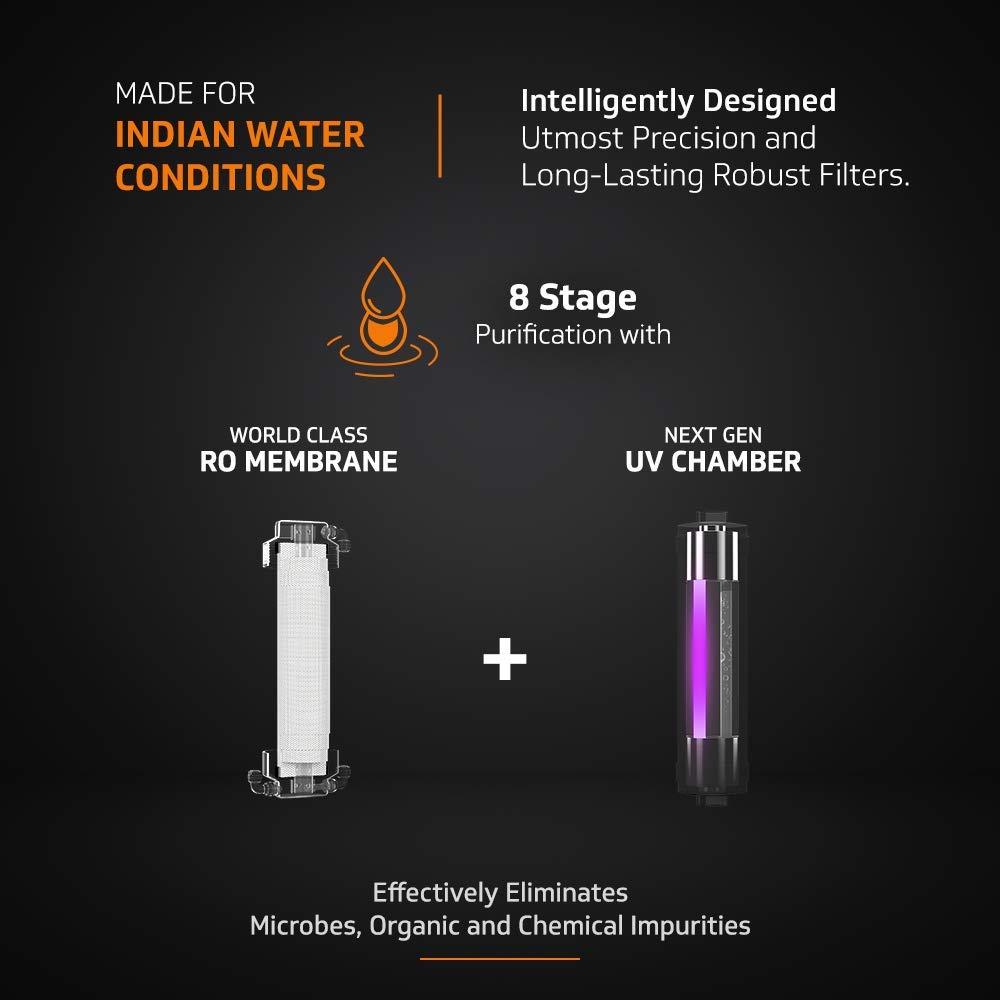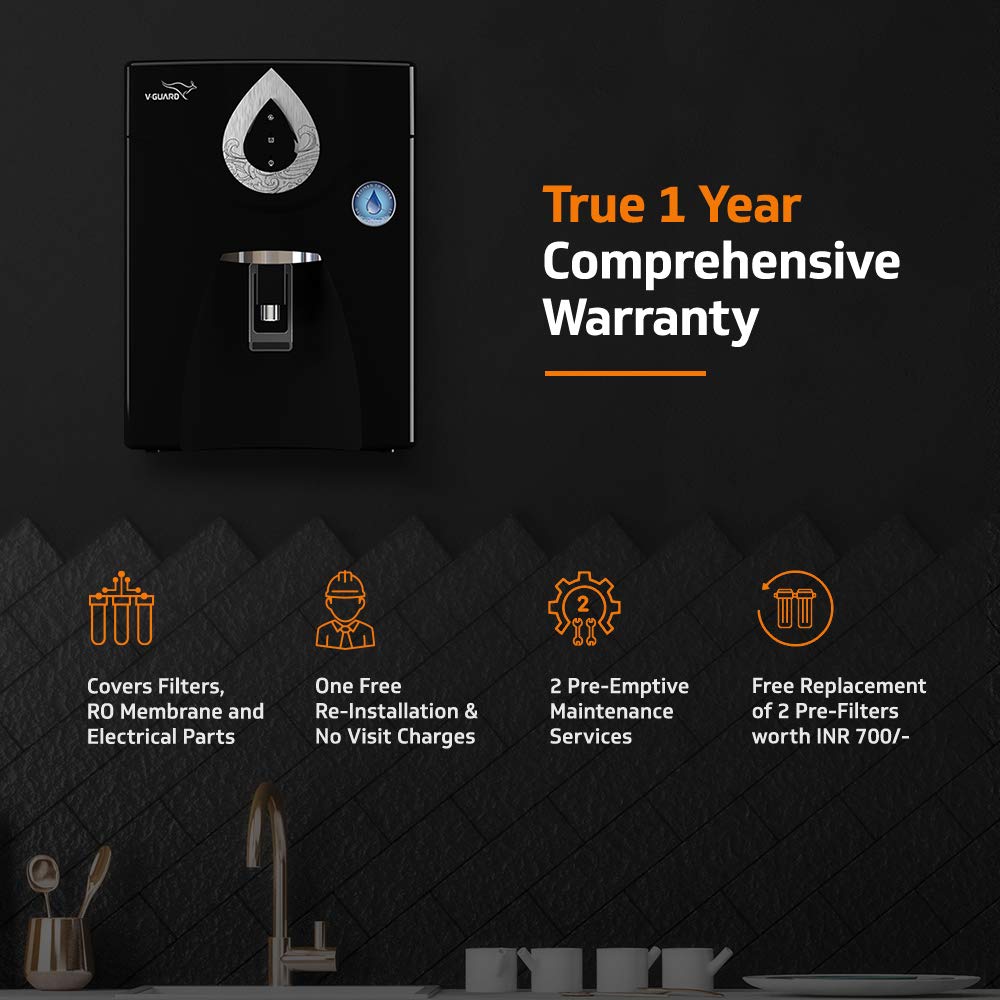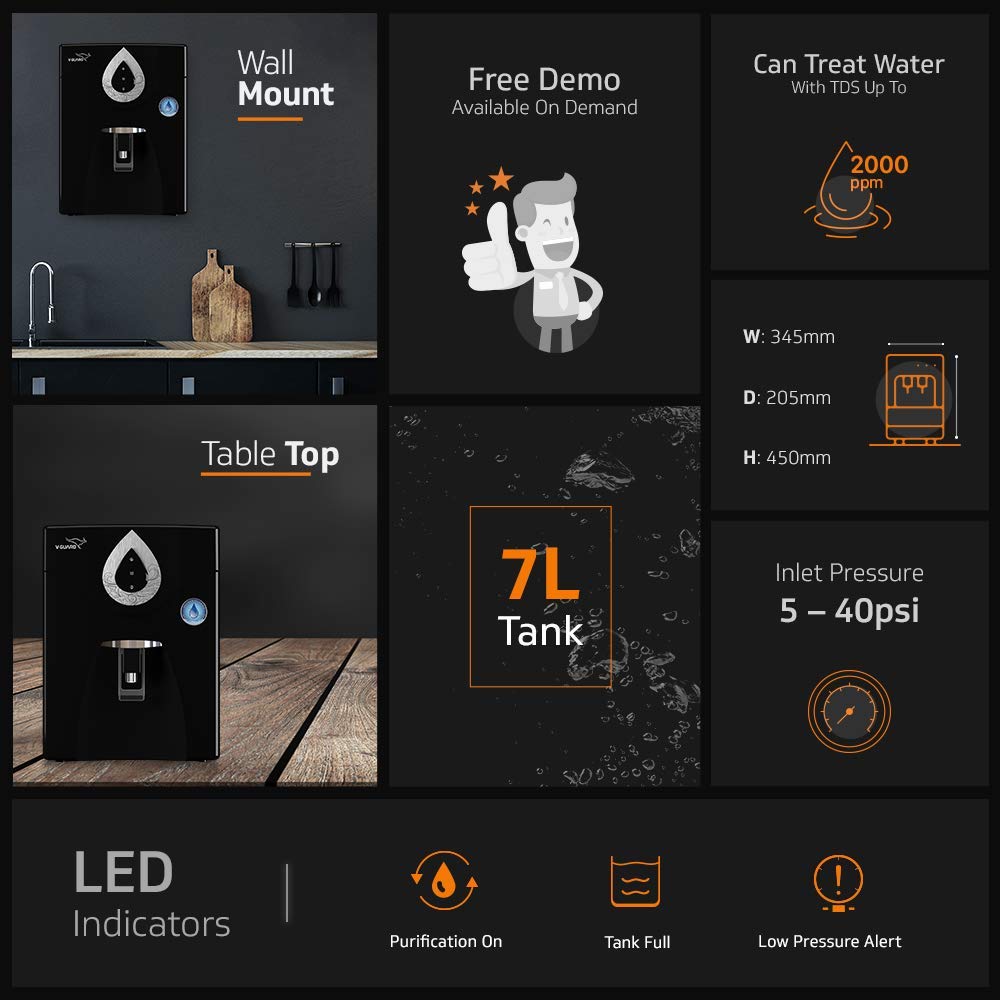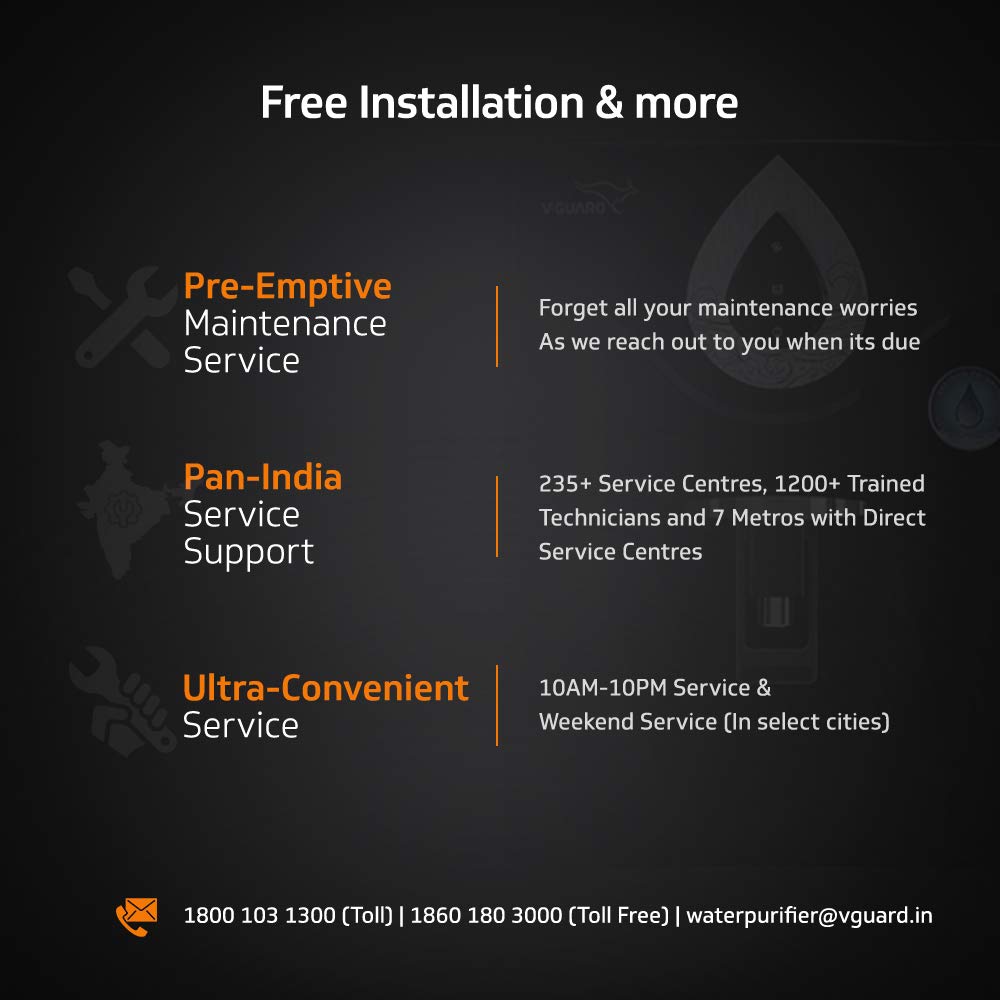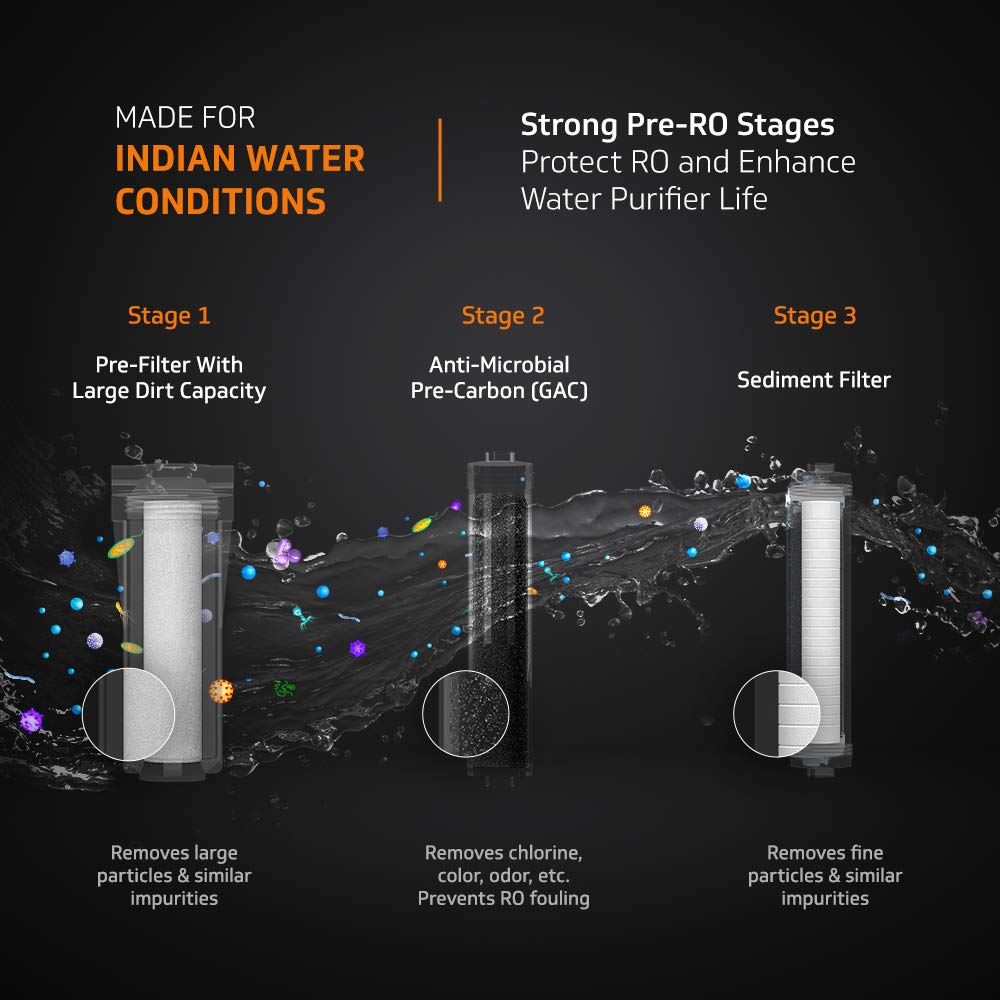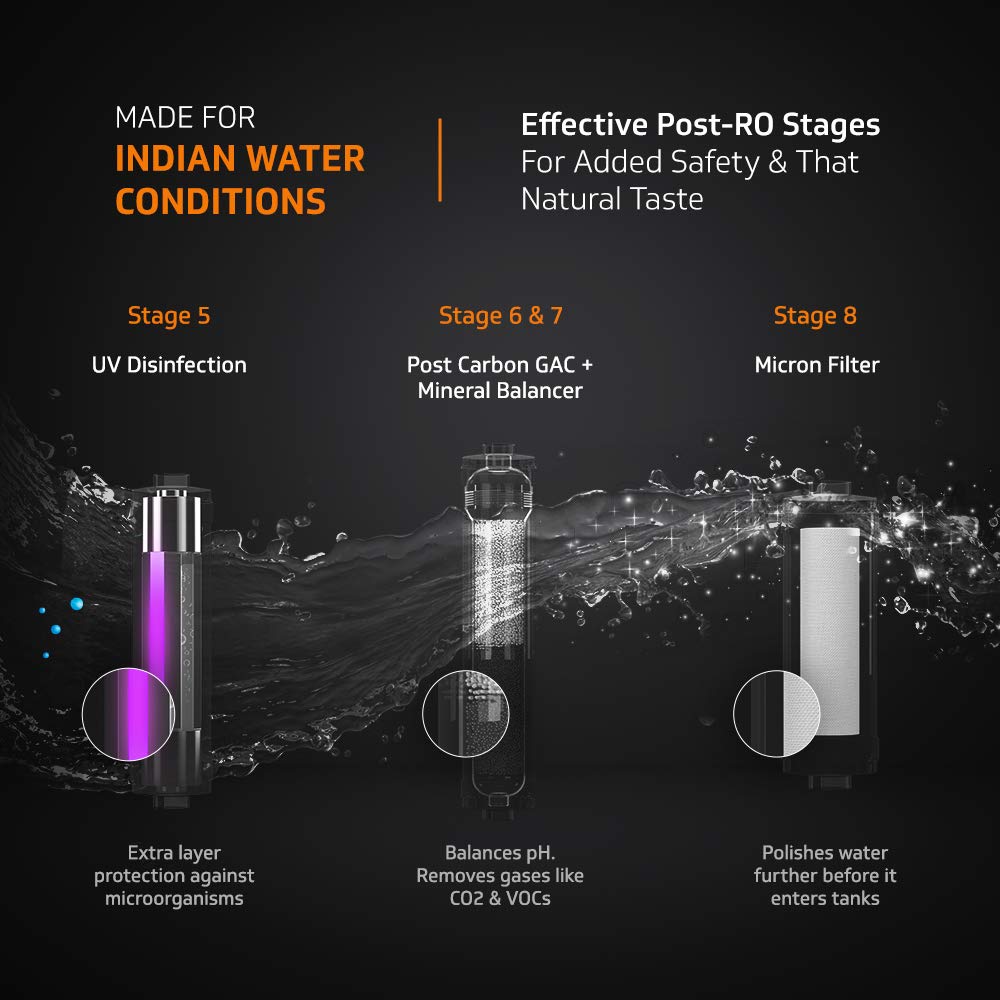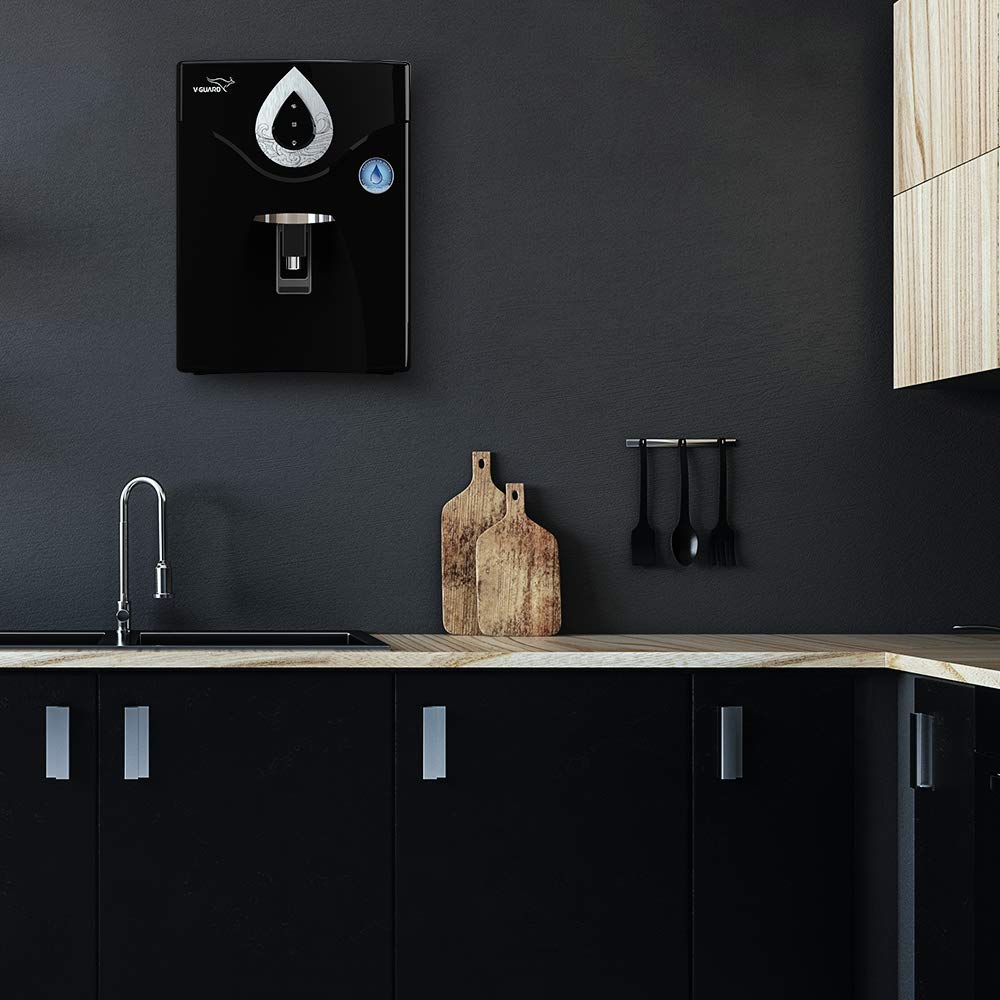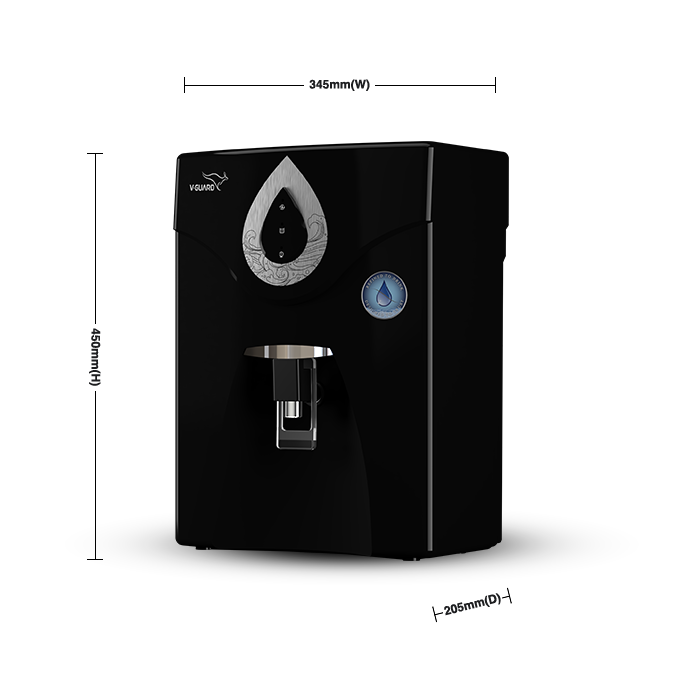 Designed to last long in India's tough water conditions, ZENORA features an advanced multi-stage purification process along with a unique mineral balancer assuring you years of hassle-free and affordable access to 100% pure water that also tastes good and natural.
Promise of the Purest Water.
8 STAGE PURIFICATION - Long-Lasting Filters with World Class RO Membrane and Next Generation UV Chamber
SUITABLE FOR BOREWELL, TANKER & MUNICIPAL WATER – Perfectly Treats Water with TDS up to 2000ppm
CONVENIENCE - 7L Large Storage Tank, LED Indicators, Wall Mount & Tabletop Installation
AFFORDABILITY ASSURED – Free Installation, Free External Pre-Filter, True One Year Comprehensive Warranty and Attractive AMC Plans
FORGET MAINTENANCE WORRIES - Pre-Emptive Maintenance Services, On Call Support & Pan-India Service Network
Maximum retail price ₹15,949/-
Buy this product at :


Overview
Made for Indian Water Conditions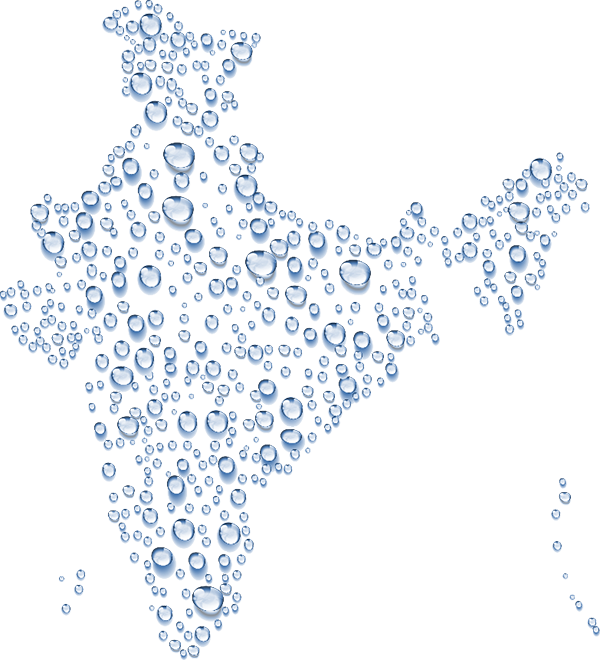 We understand Indian water conditions are unique, that is why our engineers put in years of research to make sure ZENORA has been perfected for them before it comes to you. Its intelligent design, combining world-class RO Membrane with effective multi-stage pre- and post-treatment, guarantees effective elimination of impurities commonly found in Indian water supply and long-lasting performance with minimal maintenance hassles.
Learn More
Designed with utmost precision, Zenora's multi-stage purification process is divided into three stages: Pre-RO Treatment, RO Treatment, and Post- RO Treatment. The first stage protects the sensitive RO Membrane by removing large and fine particles, suspended solids, bad odour, excess chlorine, and similar impurities.  The second stage comprising wide-surface RO Membrane - eliminates TDS (Total Dissolved Solids) and Heavy Metals. The third stage enhances the taste of the RO treated water with a unique calcite mineral balancer and provides an extra layer of protection against micro-organisms assuring of 100% safe and pure water.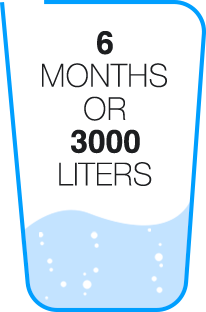 External Pre-filter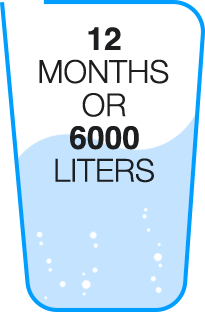 PreCarbon Filter (GAC), Sediment Filter, Ro Membrane, Post Carbon GAC, Mineral Balancer, Micron Filter, UF Membrane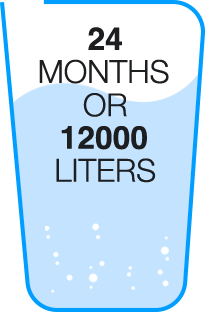 UV Lamp
Our careful composition of each filter ensures that filters complement each other to withstand the harshness of Indian water for much longer periods, thus delivering sustained optimum performance and minimising the burden of frequent replacements.
Can treat water with TDS up to 2000 ppm

PPM
World-Class RO
Membrane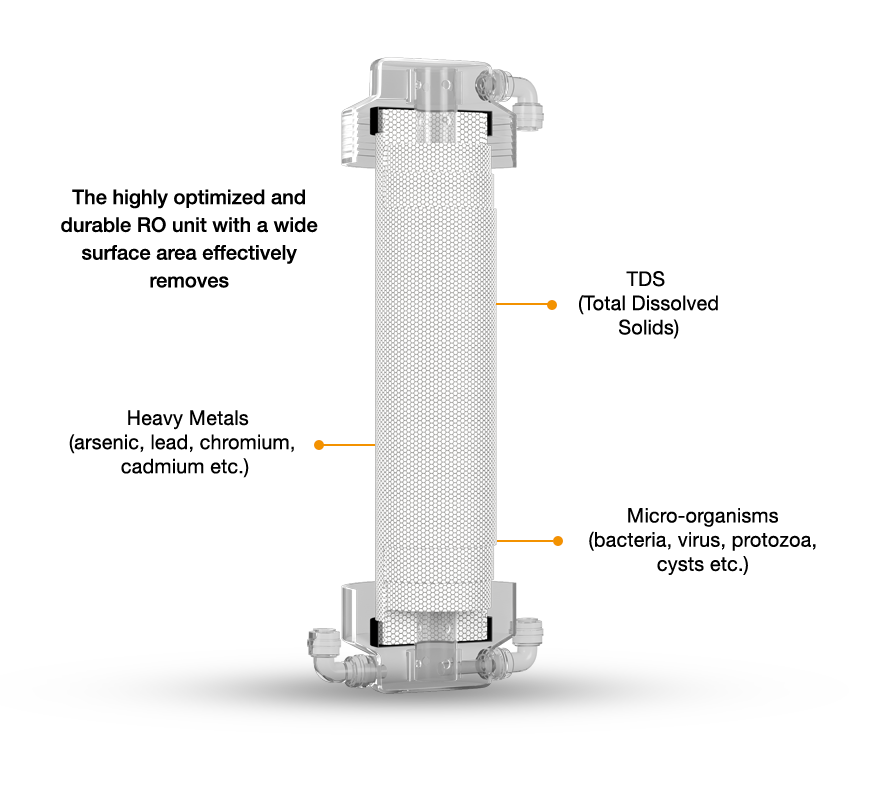 Made with the best-in-class technology, Zenora's RO membrane features a wide-surface area for higher productivity and reduced pressures. Backed with a robust pump, which is engineered together in precise balance, this highly optimized RO unit delivers long-lasting performance, effectively reducing TDS and eliminating heavy metals and micro-organisms from water.
Double Protection
with Next Generation
UV Chamber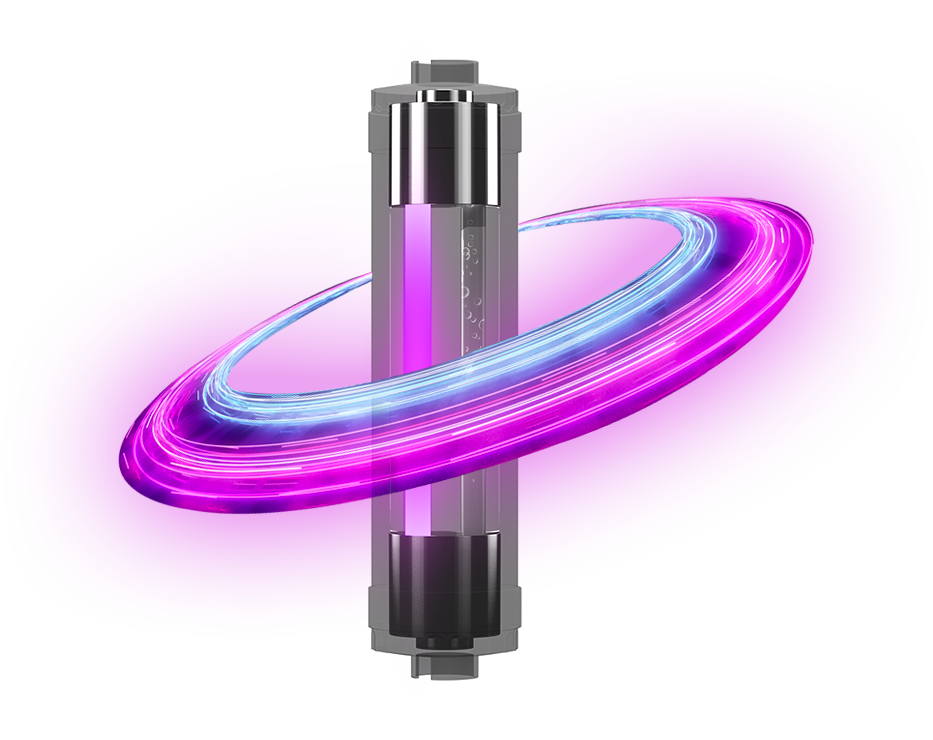 The extra layer of safety built through an advanced UV channel deactivates any remaining microbes, which might have sneaked out of earlier stages. Unlike ordinary UV chambers, our next-generation chamber makes the water pass through a special UV glass channel. Hence, not allowing the water to come in contact with metal that may contaminate it further.
Relive Natural Taste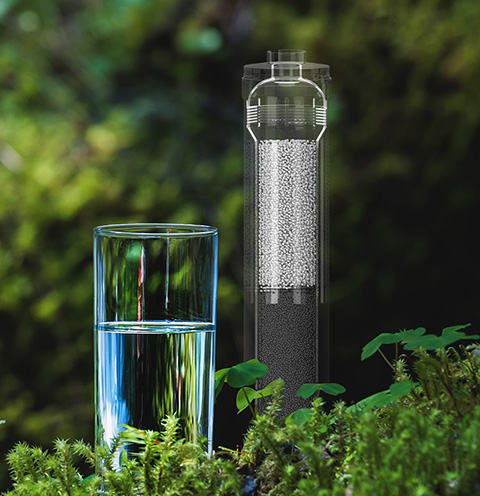 RO treated water is made to pass through a unique mineral balancer comprising the calcite media that neutralizes the acidic nature of the water by balancing its pH level, thus ensuring healthier water that tastes good and natural.
LED Indicators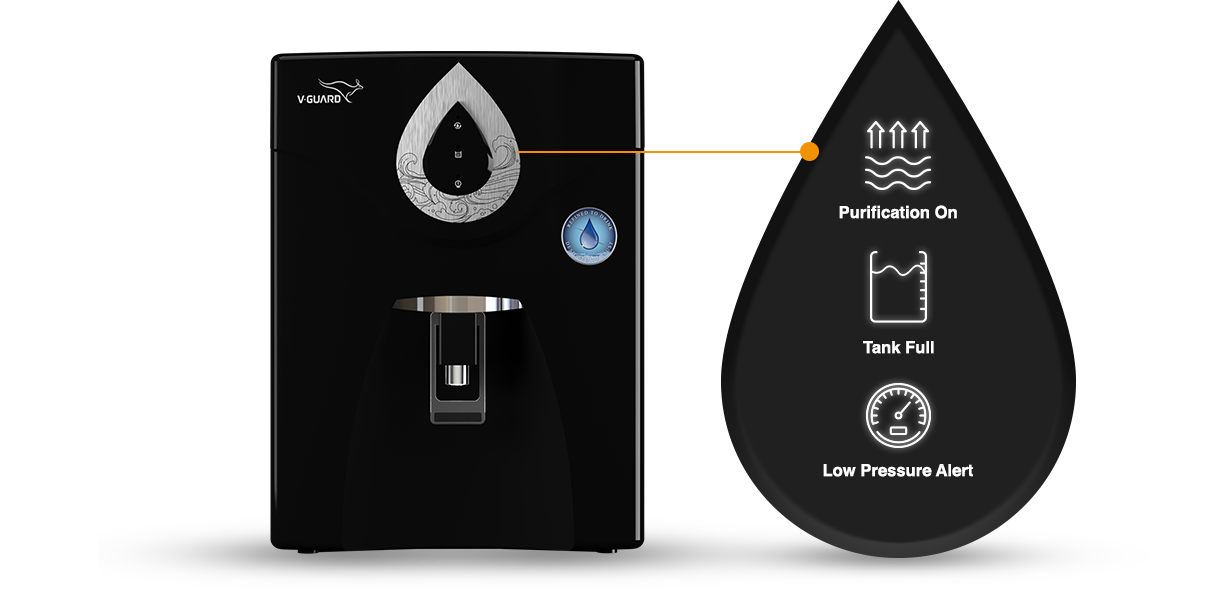 Equipped with 3 LED Indicators - 'Purification On', 'Tank Full' and 'Low Pressure' – to keep you informed about the health of the machine all times, so that there's no delay in accessing pure water at the right time.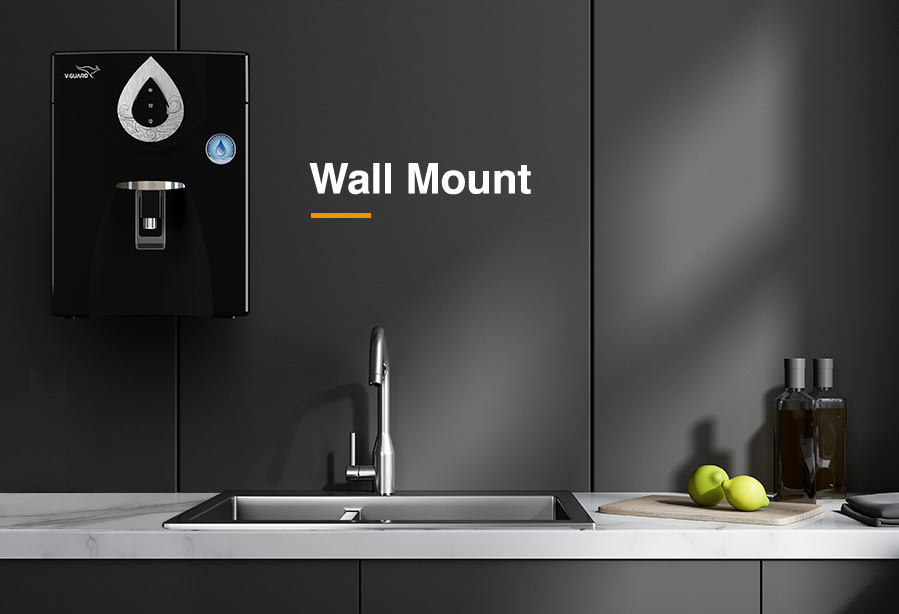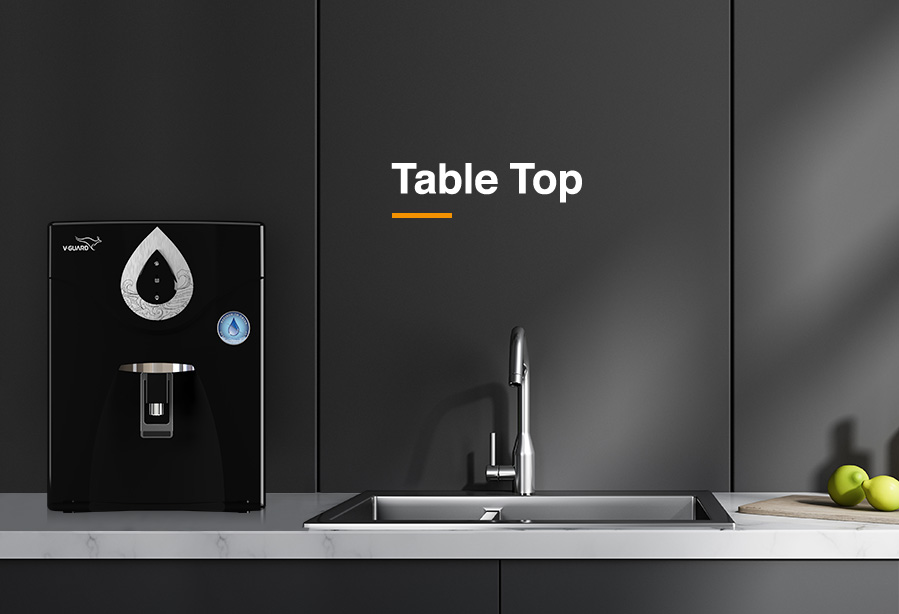 Mount on the wall or place on the counter, choose your preferred option and install Zenora the way you like – All it takes is just one call.
Picture Perfect Purifier. Quite really!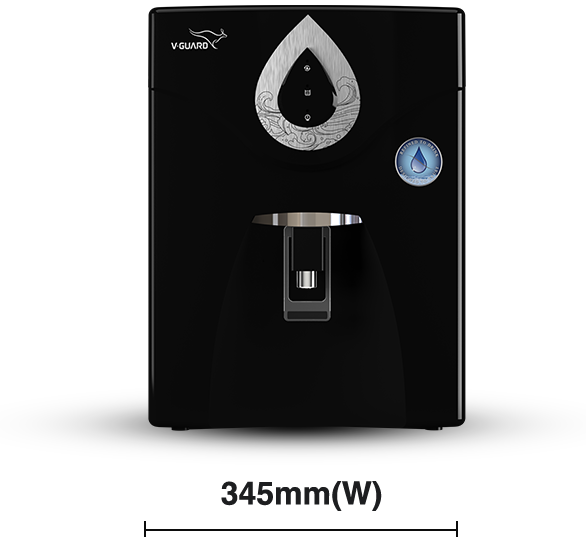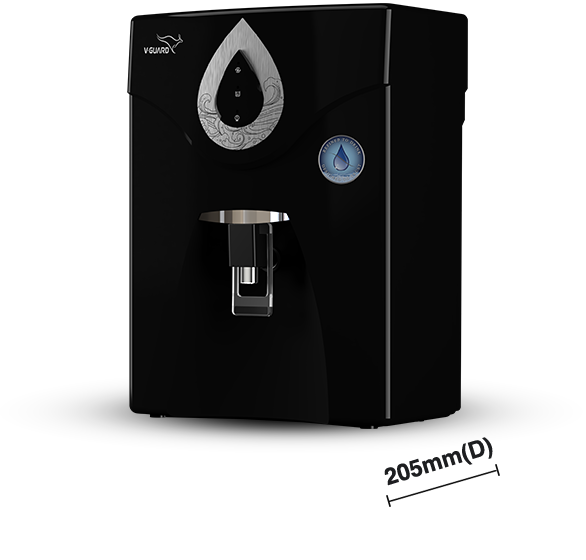 7L Large Storage Tank
Made of 100% Food Grade Plastic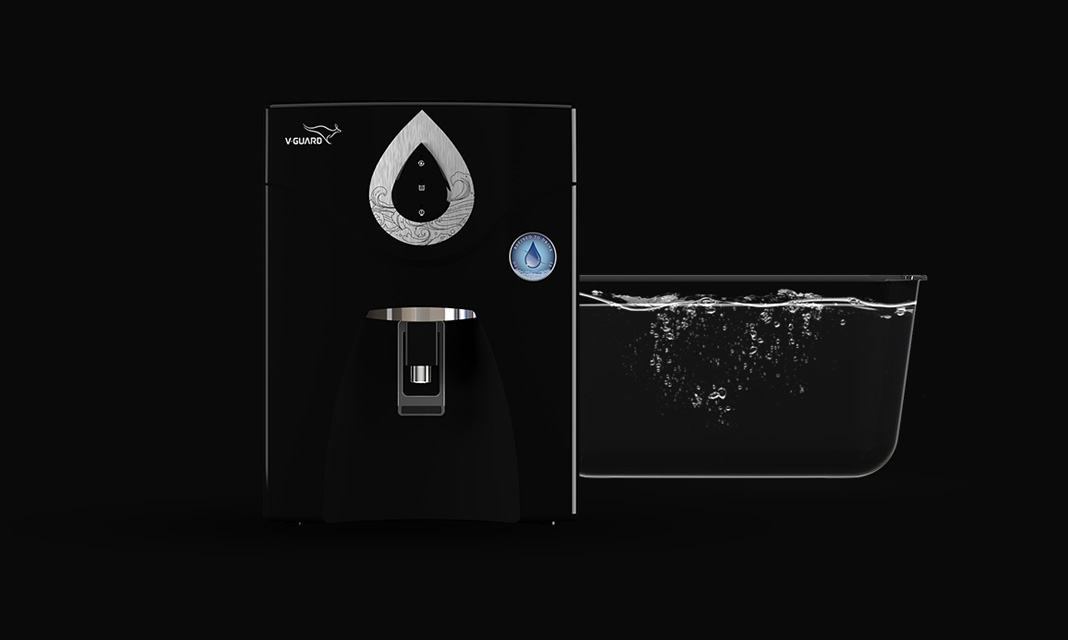 Ideal for large families, the 7L storage tank with 100% food-grade plastic keeps the water safe and helps you during unforeseen situations – such as long power cuts or a sudden extra need for more drinking water.
Highly Energy-Efficient
Consumes lesser energy than a tube-light

Why worry about the electricity consumption when your water purifier consumes less energy than a tube-light! A perfect cost effective solution to access pure water and safeguard you and your loved ones.
Specification
Specifications
Flow Rate, TDS Reduction and TDS Recovery rates may change depending on the pressure and quality of input water
Warranty & AMCs
True One-Year Comprehensive Warranty
Enjoy Benefits Worth ₹ 1,400/- & Risk Coverage Up To ₹ 11,945/-*
Covers Filters, RO Membrane and Electrical Parts Worth ₹ 11,595/-*
2 Pre-Emptive Maintenance Services Worth ₹ 700/- No need to worry about keeping a track of the service intervals.
Learn more
Free Replacement of 2 Pre-Filters Worth ₹ 700/-
Free Re-Installation
Worth ₹ 700/-
No Additional Charges for Service Visits Worth ₹ 350/- per visit (in case of any failure or repair assistance)
On-Call
Pan India Support
Installation & Service
Free Installation With Pan India Service Support



*Select Cities Include – Delhi/Mumbai/Chennai/Hyderabad/Kolkata/Bangalore/Kochi/Pune
How to Avail Your Free Installation or
Schedule a Maintenance Service

Receive A Call
Receive a call from our team in 48 hours. Or else give us a call on 1800-103-1300 or write to us at waterpurifier@vguard.in once you have received the product

Visit by Technician
Our team will note down your details and schedule a visit of our trained technician at a convenient time

Important Pre-Requisites
Click here to know about certain important pre-requisites required before the product's installation
Buy